The other week we had a break in rain. For two whole days the skies shinned a beautiful blue, the weather was warm and the ground was dry. The hubs texted me randomly on one of those days asking if the kids and I wanted to do a lunch date? Oh but of course! How can I turn down lunch with such a handsome man? Since I've spent the better half of the past two months in workout gear or yoga pants, I threw caution to the wind and actually got dressed. It was such a breath of fresh air to release my feet from my boots and let them feel elegant again thanks to Fibi and Clo.
I've shared before how I live in my Romeo's when I was first introduced to Fibi and Clo. They really shed light on my horrible addiction to boots and that I needed to branch into something with pizazz here and there.  This year's Spring Resort Collection is absolutely adorable. No way around it. Their sandals can match every occasion from simplicity to elegant.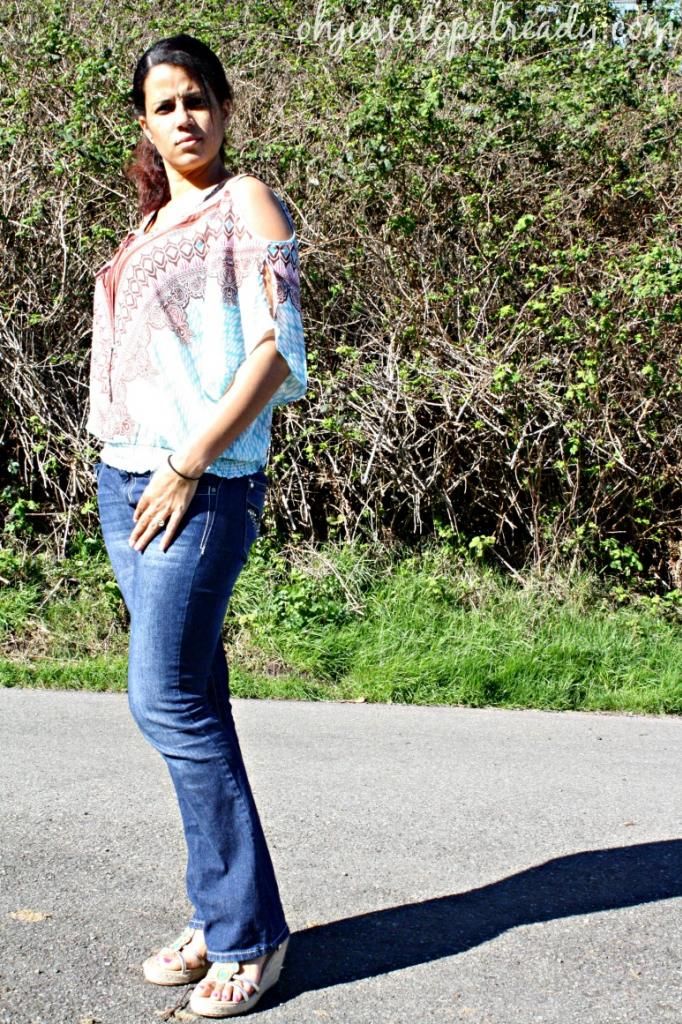 When I first picked out the Sea Star Wedges, I wasn't too sure what I would pair them up with. After digging in the closet I found an old shirt that was made for the sandals. The coloring is a perfect match paired with a pair of dark denim boot cuts. While chasing the baby, wiping runny noses, changing diapers I was still able to rock a put together look.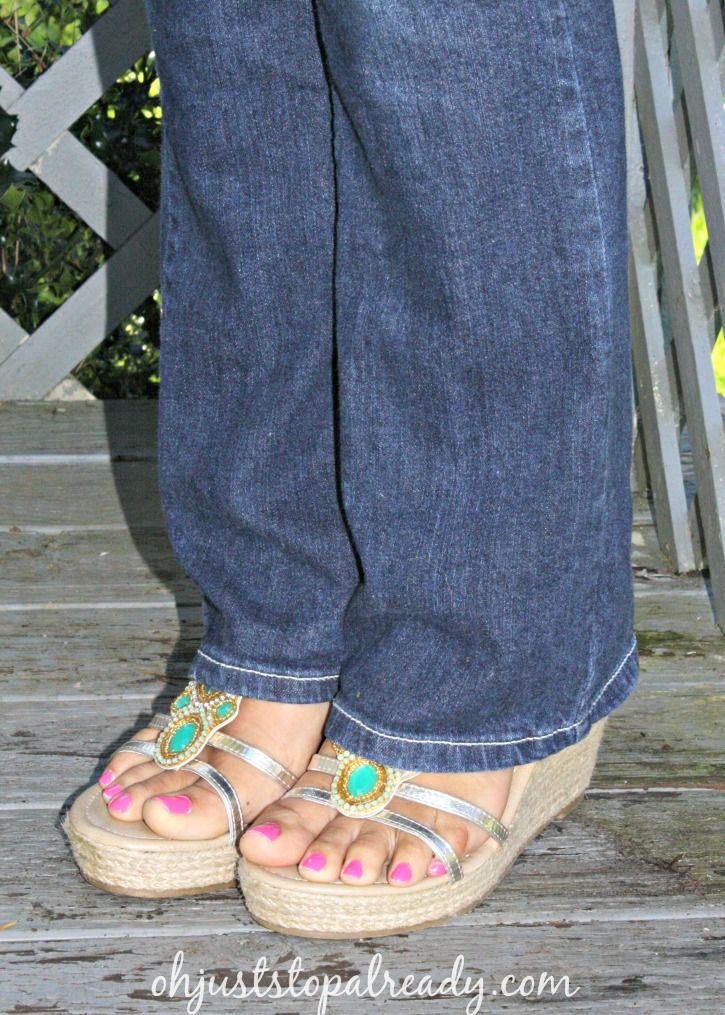 Hopefully the weather will stay nice for longer then a day or two because I absolutely love these sandals. I love the Burst Cascade as well but these just made me feel flirty for some reason. They function well with pretty much anything from jeans to dresses to shorts to capri's. Even when I'm dressed up I still can't act 'proper'. Being  goofball is like breathing air to survive. One day the hubs will accept that I'm just like the kids only pretending to be a responsible adult. Until that happens I'll just continue to pretend to be a responsible adult.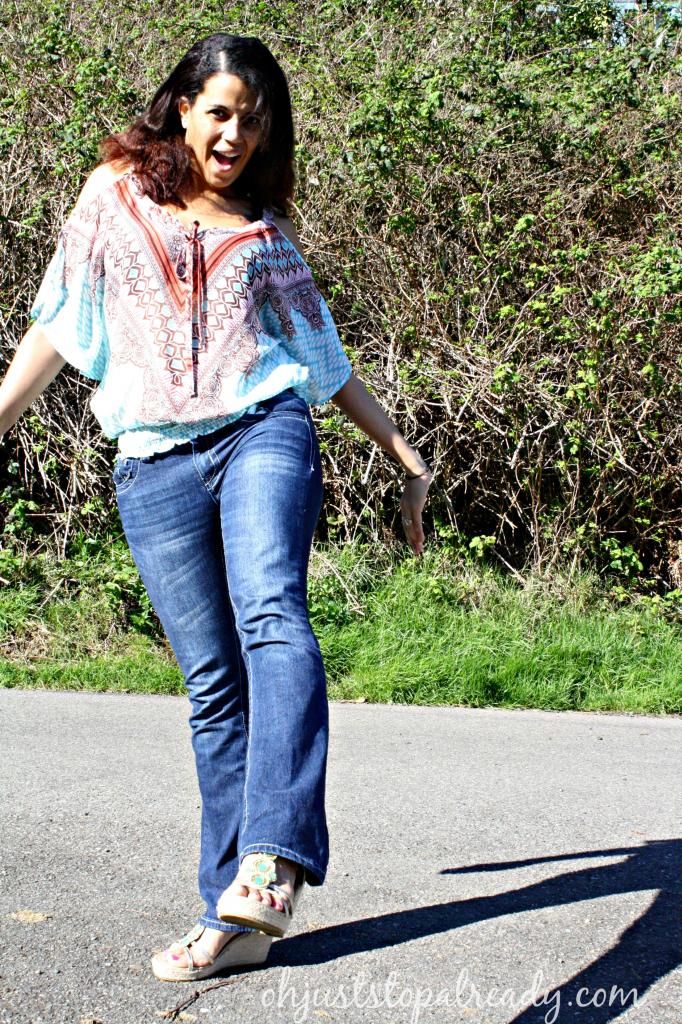 Fibi and Clo's prices haven't changed in the past year and that is really nice to see. The Sea Star Wedges are a respectable $59.50 plus shipping. Unlike my Burst Cascade, these didn't run small. They also didn't feel heavy at all. I've had wedges in the past that felt like my legs were tied to cinder blocks, incredibly uncomfortable if you ask me! But these beauties were so light weight. When I got home from our lunch date I kept them on while picking up around the house, pretending to be fancy schmancy wife. Which lasted a whole 30 minutes before I had to break up a snot bubble fight.
Check out the rest of their collection, and order a pair for yourself. I promise you won't regret it and your feet will love you!
Connect with Fibi & Clo via Facebook.